A naive single professor comes from Russia. His fluency in numbers and statistics is only matched by his cluelessness in the not-so-international language of women and romance. Will he ever understand and be able to conquer the heart of the mysterious, exotic creature known as the American Woman?  Will he find love or remain romantically monolingual forever? Follow Sufian Zhemukhov's harrowing and hilarious journey as he navigates the foreign world of dating and romance in the New World in "a show about romance, culture, and one immigrant's story," according to N P R.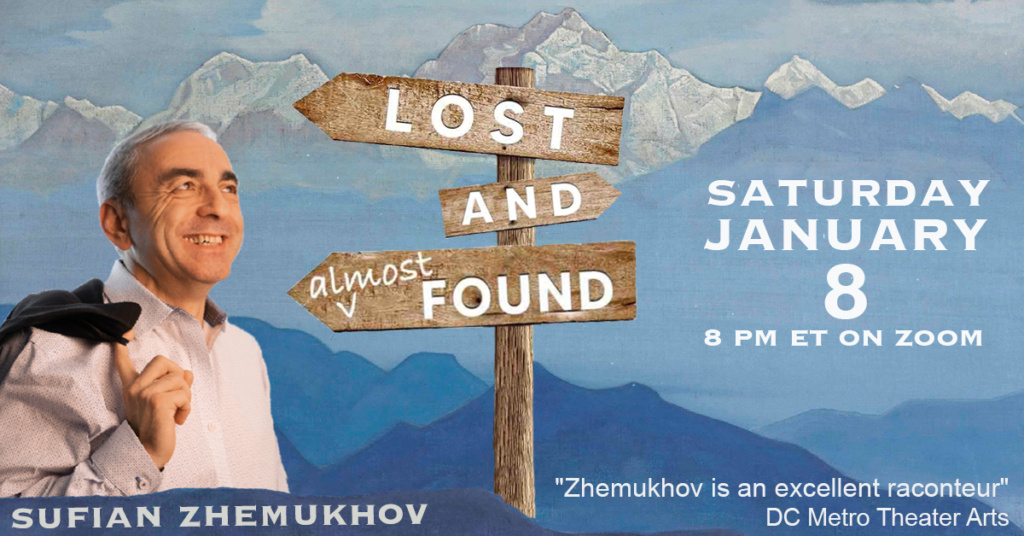 Since childhood, our protagonist attempts to figure out a life direction, sometimes navigating with wonder and confidence, and at others stumbling with uncertainty and awkwardness. Sufian traverses continents, climbs mountains and even witnesses miracles. Will he ever find his way? Follow Sufian's heartwarming, humorous and often precarious journey to find himself.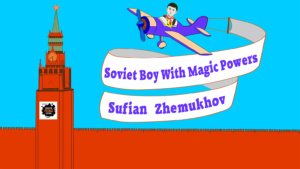 Soviet Boy With Magic Powers
What was it like, growing up behind the Iron Curtain, in the Soviet Union? Were the Soviet kids raised in drawers, force-fed borscht and forbidden smiling? Yes, that's almost how it was. But there was one special boy who learned his grandpa's magic and developed an antidote to communist propaganda. In this show, award-winning storyteller and a former Soviet boy Sufian Zhemukhov will share heart-warming, delightful childhood stories about how he played with his baby buffalo, memorized foreign books and tried to solve dark mysteries of the Cold War.
A renowned immigrant scholar is forced to test his own intercultural theories in real life when he immigrates to the United States. Can he survive in the wild, among these mysterious species he studied - Americans? The awkward professor goes through painful culture shock and endless missteps before turning into an American. In this humorous solo show, award-winning author and performer Sufian Zhemukhov will have audiences reevaluate what they thought they knew about Americans.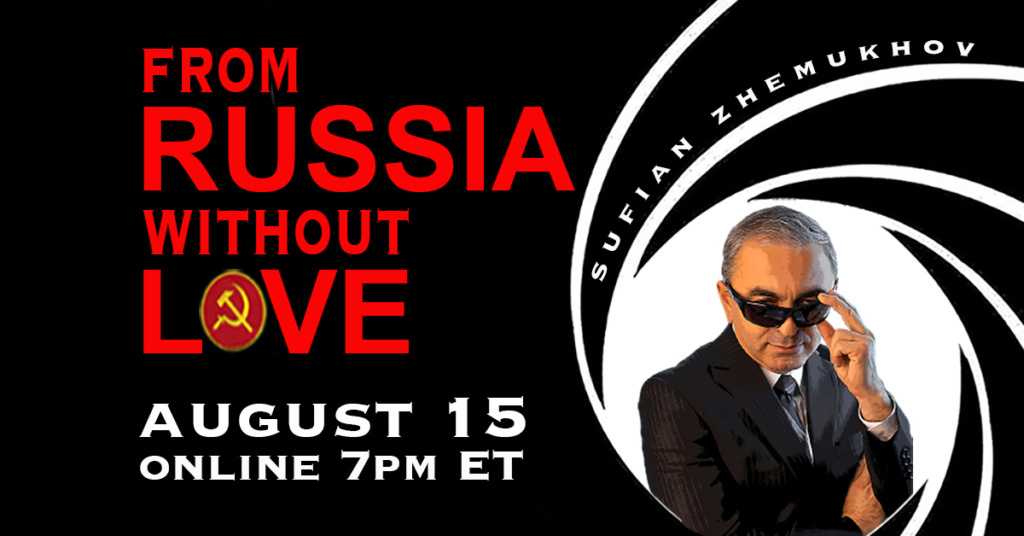 A political science professor stumbles into the underworld of Russian organized crime - what could possibly go wrong? As he escapes to the United States, will the KGB and Russian mafia track him down? Will his academic skills, ingenuity and luck lead to his salvation or demise? In this wildly entertaining "escapist James Bond parody" (NPR), award-winning author and performer Sufian Zhemukhov will regale the audience with his quirky observations, humorous insights and intriguing stories that just may have you reevaluate what you thought you knew about everything from nerdy professors to mafia members!
Audience feedback
"Deserves its own radio show. Move over, David Sedaris." - Talya B.
"As good virtually as in person!" - Amy H.
"Couldn't have picked a better way to spend date night with my husband!" - Jordana C.
"Thank you for a delightful at-home break!" - Kathlyn T.G.
"Can't wait for the next one!!!" - Charles K.